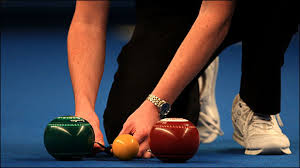 Concessions are available for both membership (currently £20) and for match fees. You must be under 25 on 1st October, produce identification (eg. student union card) and be in full time education.
Visitors are welcome. They must be signed in. It is as the name suggests: " visitor". Therefore if you wish to frequent the club more than a few times, you should become a social member.
Social Membership is £20, and entitles you to use the club Bar and Restaurant and take part in the weekend Spoon Drive.
Membership fees can be paid at the Open Day held in September, or at another time via the Steward. However, they must be paid prior to the start of the season or your participation in the Leagues will be invalid. All cheques should be made payable to IWIBC.
Winter Season - open from 9.00 am, Summer Season - open from 9.30am. Rink availability may depend on league or friendly matches and competitions, which take priority. Please check before playing.
Members can wear smart, casual clothing when having a "roll up". A "roll up" costs £1 per person per hour and must be pre-booked. Regulation bowls shoes are required to be worn and can be loaned from the club. We also have sets of bowls which can be hired for £1.00 per session.
We hold summer leagues which begin in May and run through to September. The club opens at 9.30am, Monday through to Wednesday. We hold a League on Monday & Wednesday which begin at 10.00am.
We have three time slots each day (Mon to Fri) to accommodate everyone who wishes to play. If you are new and wish to participate in one of the leagues, please enter your name on the availability list, which is on the notice board in the club.
The club organises a range of competitions, including singles, pairs, triples & fours. We also encourage members to enter national competition, where some of or members have been very sucessful.
There are sets of bowls available in the club house which must be returned after use. If you would like guidance on purchasing a set of bowls then please contact the club coaches.
Lockers are available on request at a cost of £5.00 per year. Please contact the Membership Secretary for availability and allocation. Lost keys must be paid for.
The Ladies and Gents Captains choose a Charity during their term of office and various events are held throughout the year to support this. Previous charities have included The Earl Mountbatten Hospice and the Isle of Wight Air Ambulance.