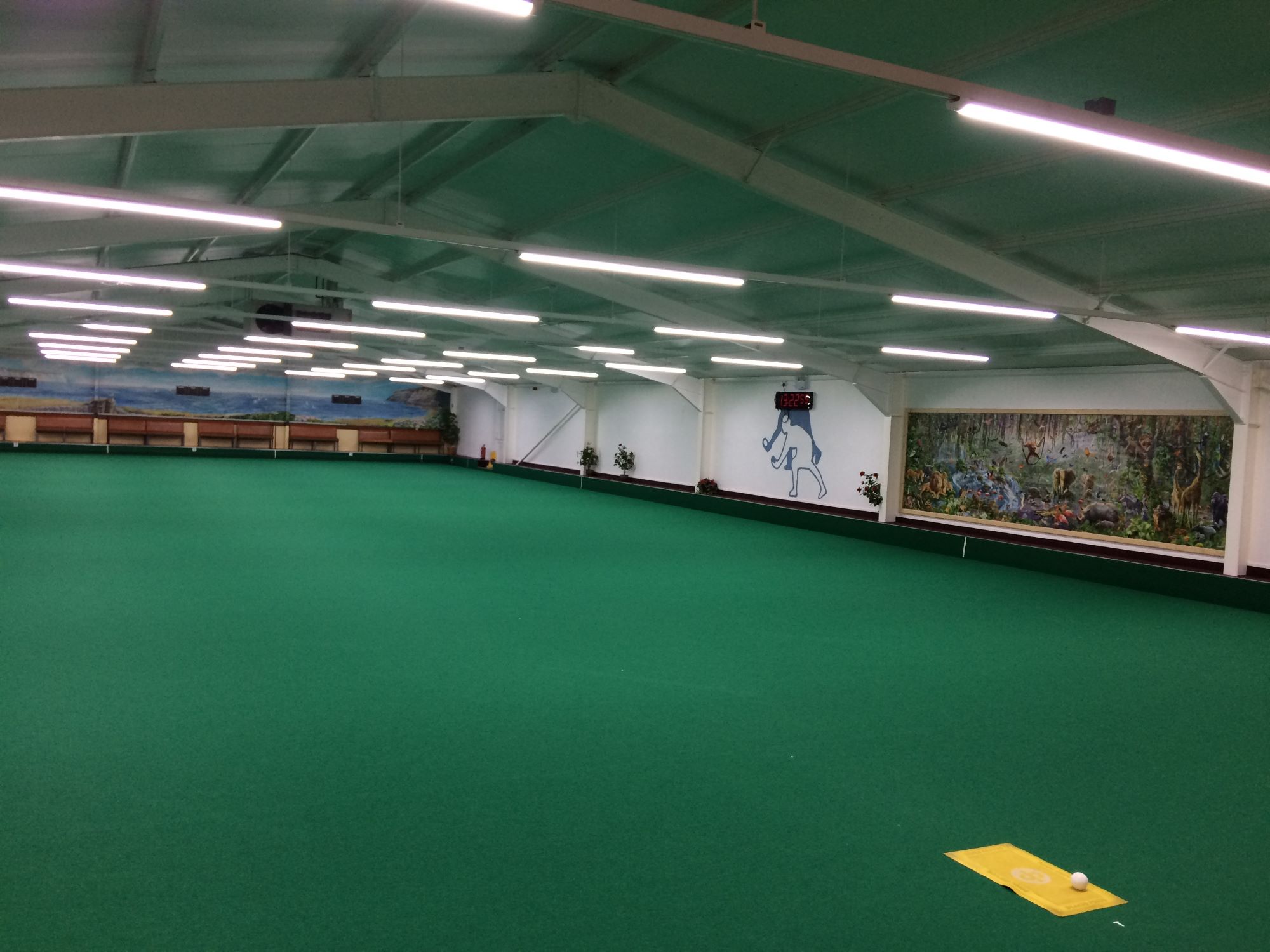 The Club was formed in 1968 and has 6 rinks. Currently, the Club has over four hundred members from all over the Island, with ages ranging from 9 to 90+ years. Visitors are welcome and rinks are generally available most weekdays and weekends. A selection of bowls and shoes are available for hire if required.
Touring teams are also welcome and the Club has a busy program of friendly matches against clubs visiting the Isle of Wight. If your club is planning to visit the Island and would like to arrange a match, please contact our Match Secretary, Peter Furmidge via email on [email protected] or telephone the club on 01983 564336.
In recent years we have made improvements to the restaurant and seating areas with new chairs and tables throughout. During the summer of 2017, we have refurbished the Bar area and had the rinks levelled, we had new underlay and relaid the carpet. We also changed to low energy LED lighting above the rinks and through the club.
1974 A.Jeffrey International
1980 A.Jeffrey & R.Jeffrey National Pairs Finalists
1988 T.H.Blake President English Indoor Bowling Association
1988 Mrs I.Phillips, Mrs Mrs B.Sansom, Mrs P.Proud & Mrs M.Wilson National Fours Winners and British Isles Fours Champions
1999 - 2000 D.Griffith Under 25 International
2001 - 2007 Ms L.Beere Under 25 International
2010 - 2011 A.Clark Under 25 International
2014 - 2015 T.Meller Under 25 International
2013 A.Cawdell Over 50 International
2014 Denny Plate Finalists
2016 Denny Cup Quarter Finalists