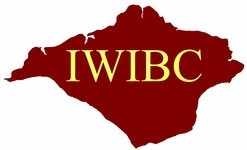 The Club is situated on the outskirts of Ryde, behind McDonalds and near to Tesco. The facility is the largest indoor club on the island and players of all ages and abilities are welcome.
Bowls is really the 'sport for all'. It can be played by people of all ages and abilities, making it the sport for all members of your family to enjoy together.

Sport should also be enjoyable; however, to be able to play consistently well requires concentration and practice. Our coaching team offer courses to bowlers of all levels, whether you are a novice or a more advanced bowler, they can give you practical advice and tips on how to improve your game. Bowls also offers the opportunity to meet new people, socialise and create new challenges which boosts both psychological and emotional well being.

We offer social bowling in spoon drive and friendly games, weekly competitive team leagues and for all those who wish to play a higher level of competition, there are national competitions in which you can compete against the best bowlers in the country, which culminate in national finals. The IWIBC is an indoor bowls club that is affiliated to the English Indoor Bowling Association and offers the opportunity to compete in national competitions.
We look forward to your visit to our club where you will find a most friendly and relaxed atmosphere.