The "Isle of Wight Bowls Coaches Association" was formed in 2012. All Isle of Wight Bowls Coaches are trained to EBCS national standards.
Jack Young heads a team of 12 fully Qualified Coaches who are members of this Bowls Club. Jack is currently the Isle of Wight County Coach and is a level 3 Senior Coach.
All our coaches are currently DBS Checked and several hold First Aid Certificates.
John Carrett
Jeff Edkins
Simon Gibbs
Jeff Henshaw
John Hollidge
Roland Hoskins
John Michelmore
Peter Svensen
Sue Svensen
Loraine Whelan
Anne Young
Jack Young
If you require any other information on available Coaching, either call Jack Young on 01983 613758, Mobile 07484 180840 or email: [email protected]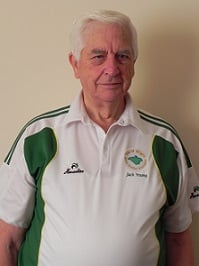 We run regular Coaching Courses from October through to March on Wednesday evenings, 18:30 to 21:00
Additional coaching is available with most of the Coaches by appointment, subject to available rink space and the Coaches availability.
Team, Squad and Video training can also be arranged if required.