The club will close after Friday 1st April for two weeks, and re-open after Easter on Tuesday 19th April. Play will be from 10am to 12:20pm on Monday to Thursday each week.
Each day there will be an organised 'drive'. To play in it you should arrive by 9:45am and register with the duty steward. A draw will be made to determine who plays with who, and on what rinks.
But if you prefer, casual play will be possible on any vacant rinks.
Standard green fees will apply regardless of how long you play.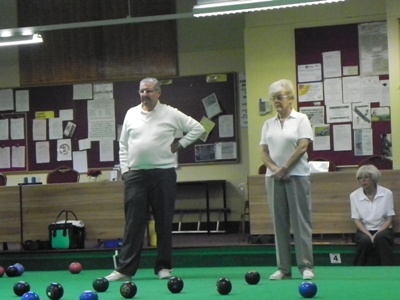 The restaurant will be open throughout the summer, Monday to Thursdays, when the club is open.
Please support Andy & Gill.