Juniors section and team - Wight Sharks
.
Wight Sharks
Junior Bowling Team
The Club has a strong emphasis on its junior members and is justifiably proud of its junior team "The Wight Sharks". Several of our junior members have also been selected to play for England in the Under 18 and Under 25 teams.
Coaching session of our current juniors, which takes place every Saturday morning between 9.30 and 12.00 midday, during the Winter season.
Junior membership is currently £15 for the winter season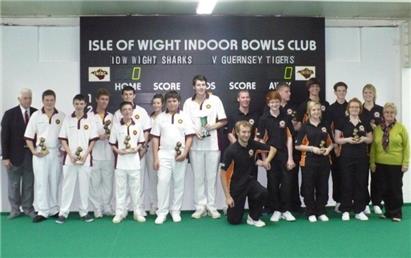 Wightsharks defeat Guernsey Tigers 18-6 in November 2012
Wight Sharks v Guernsey Tigers in Guernsey 2011.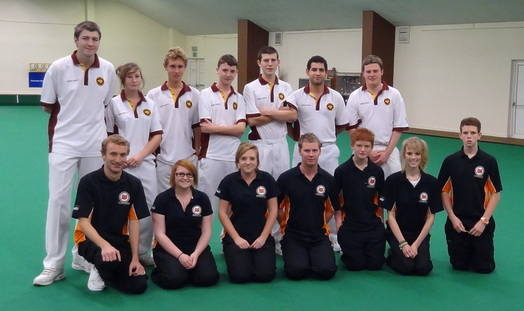 Click here for a report of the game.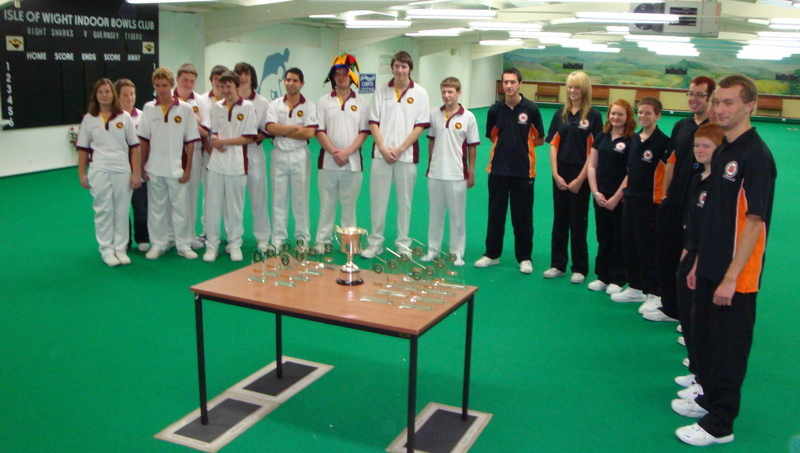 Wight Sharks v Guernsey Tigers @ Ryde 2010.